Although I have not been able to finish my September collection (look how unprofessional I am, oh but I am just a hobbyist after all, please forgive me for being so amateur!), I could not help but sketching out my ideas. I am so afraid that if I do not draw them out, I will forget about them in a day or two. And poor me! I cannot turn them all into patterns! I wish I can have as much time as I want and do not have to worry about anything except for doing what I really like (drafting MY patterns, of course).
Now, let's see a few of my sketches that I have drawn during the last few days. Many of my sketches are left in the sketchbook not being colored, so there will be more to come.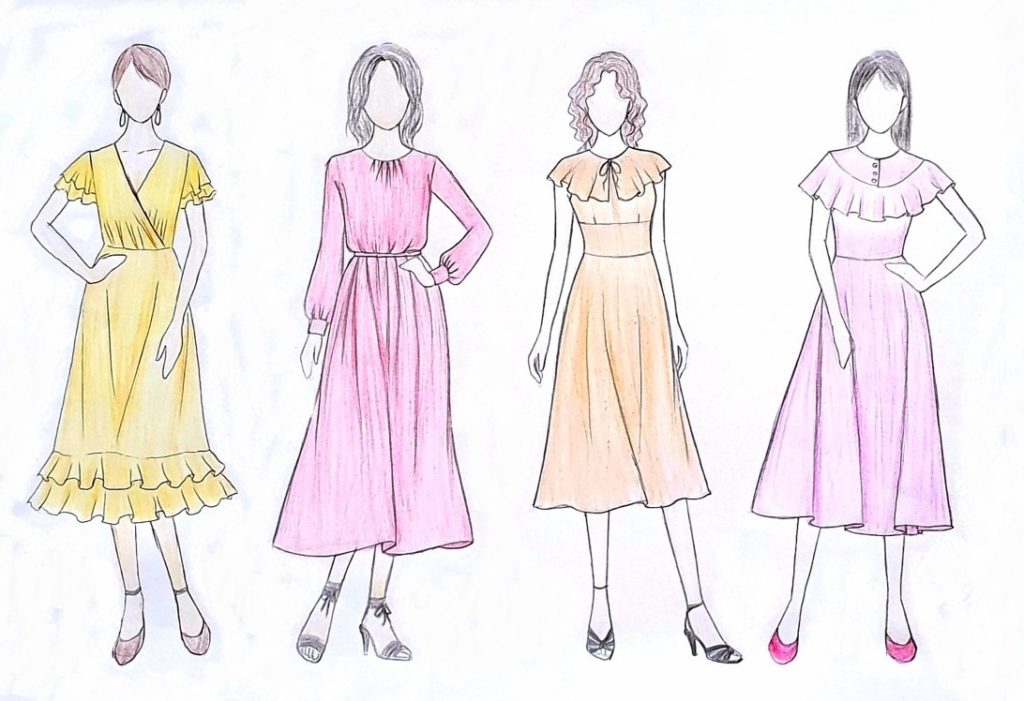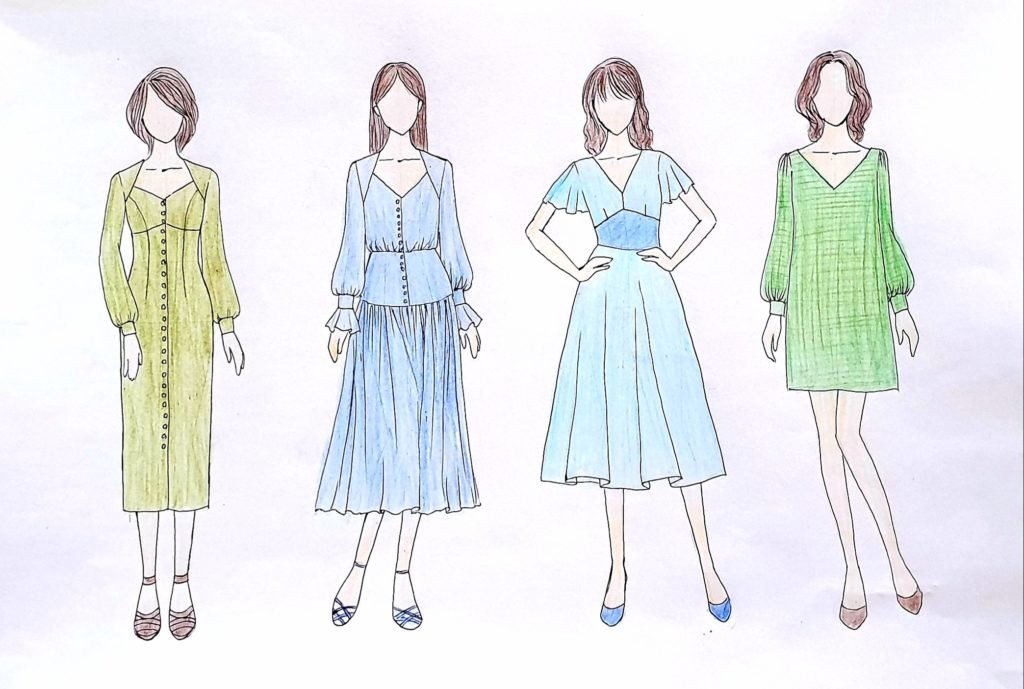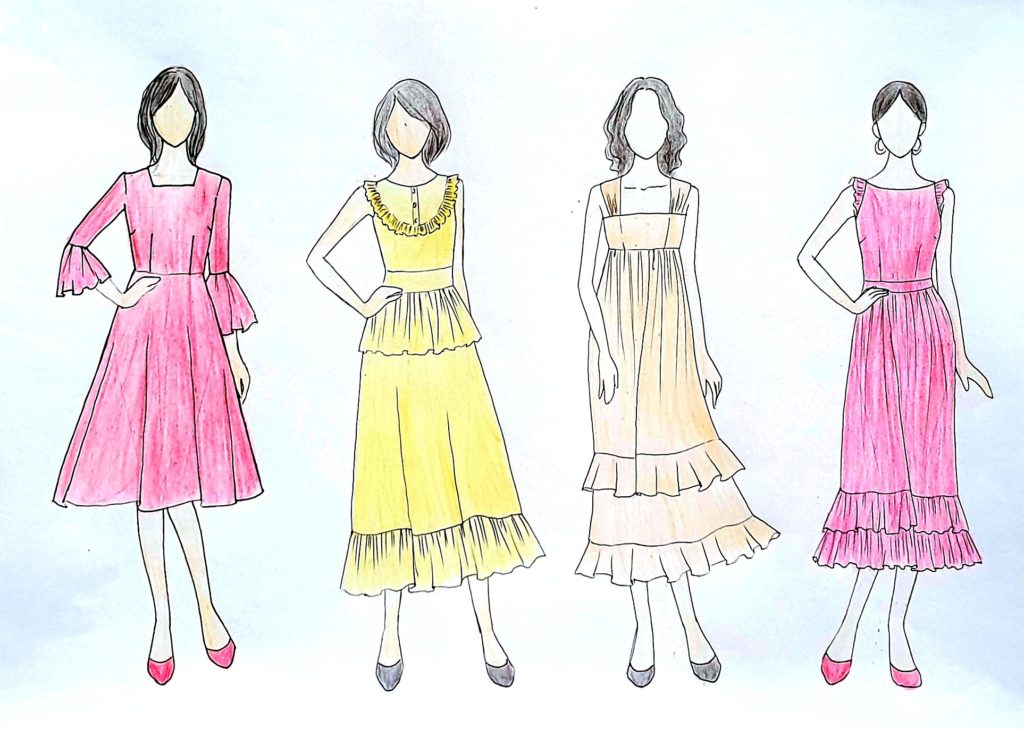 Well, you see, there are 20 of them, and there are more left in the sketchbook not colored. I am so overwhelmed with ideas and I am so desperate I do not have enough time to make them all.
For October, at first I planned to choose some of these sketches to make the October collection, but now I am so confused – I just like them all! I think I will choose to make one pattern for each week of the month. Well, that's the plan. Hope you will like it!
Give me your opinion if you specifically want to turn any of these sketches into patterns. I will make them for you, my dear readers!
Love,
Tiana
If you are interested in this post, please share: