After struggling for quite some time, I finally have the Claire dress done (and also the September mission accomplished – 3 days late)!
The Claire dress in my sketch is a button down one, but when making the pattern, I think that this kind of design has too much details and is unfriendly to most of new sewists, so I decided to simplify it a bit – making it without the button placket. So, the final design is as follow:
The principal features of this dress remain unchanged: neckline with ruffled detail, three tiered skirt, with two layers at the second tier and cap sleeves. The dress is a wonderful choice for those who love feminine and modest style.
And let's see how it looks in 3D simulation: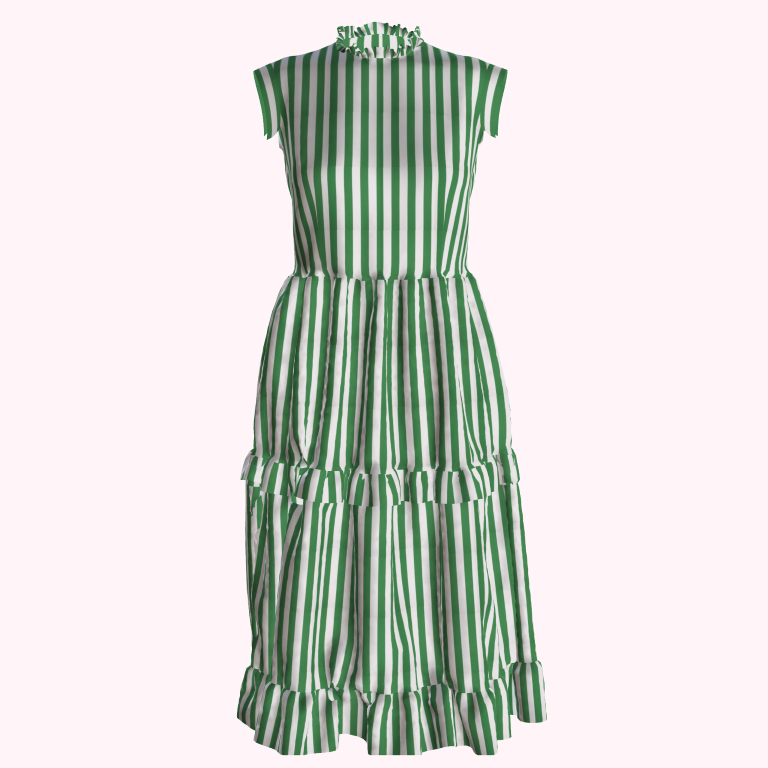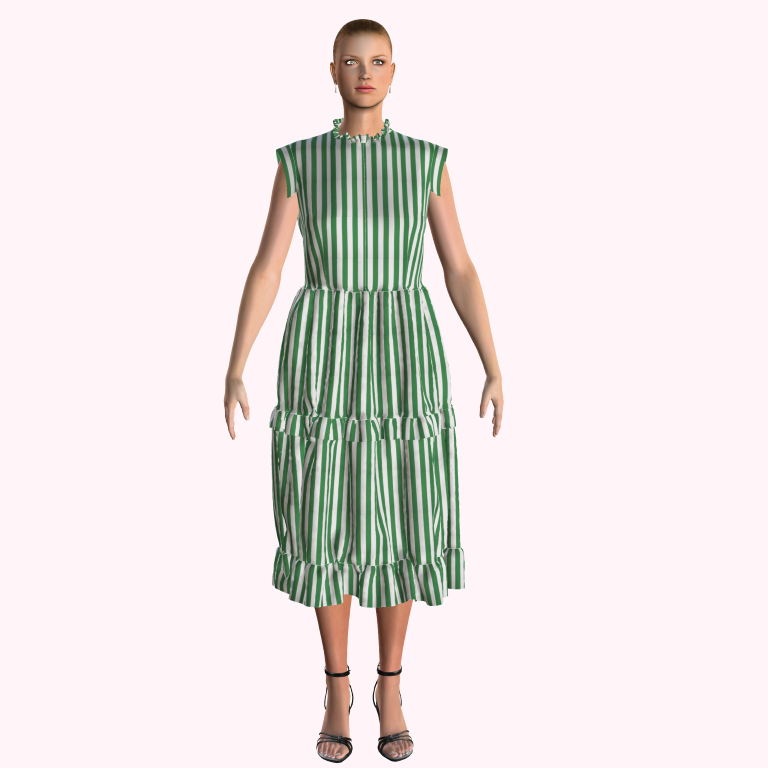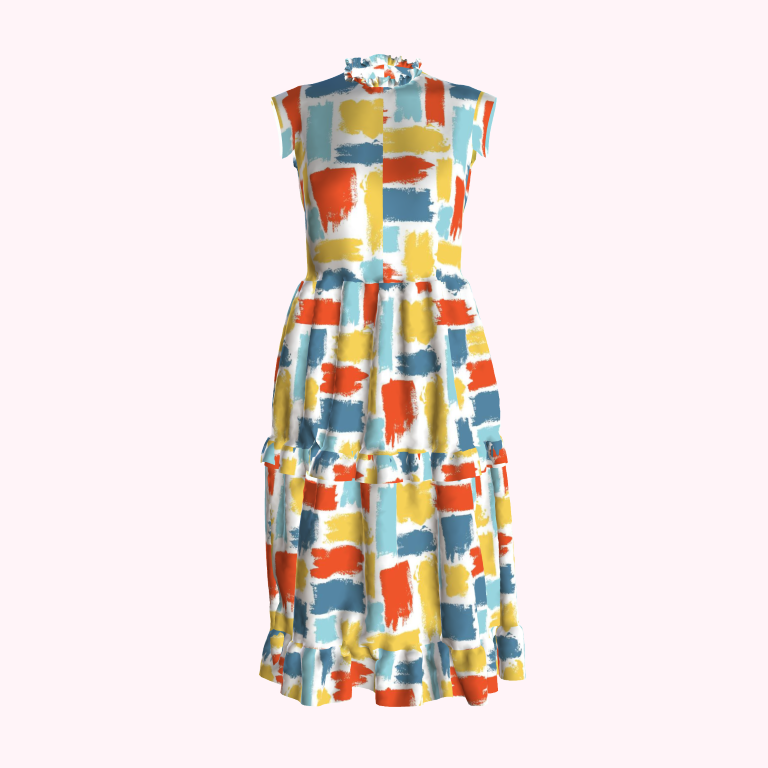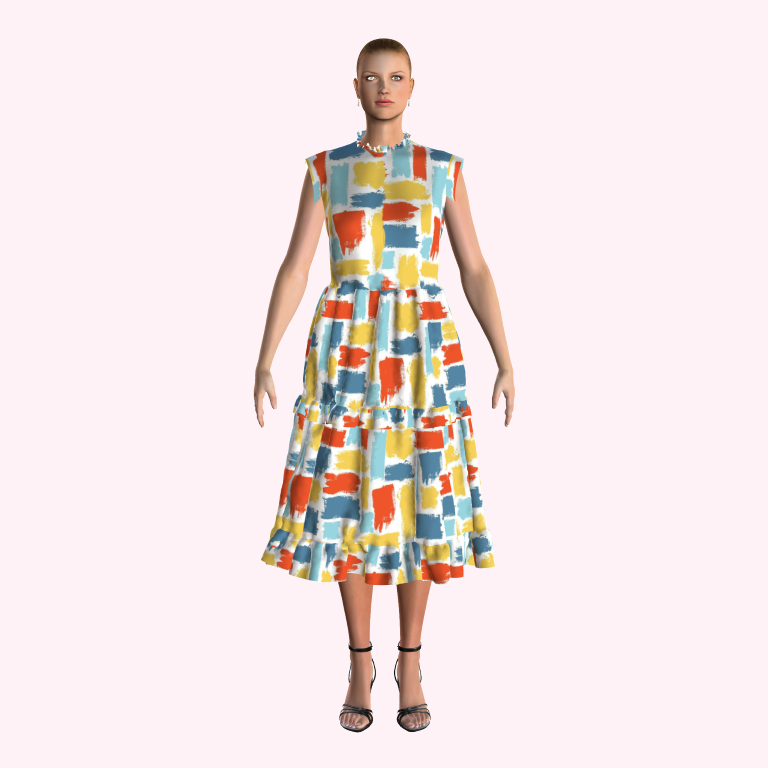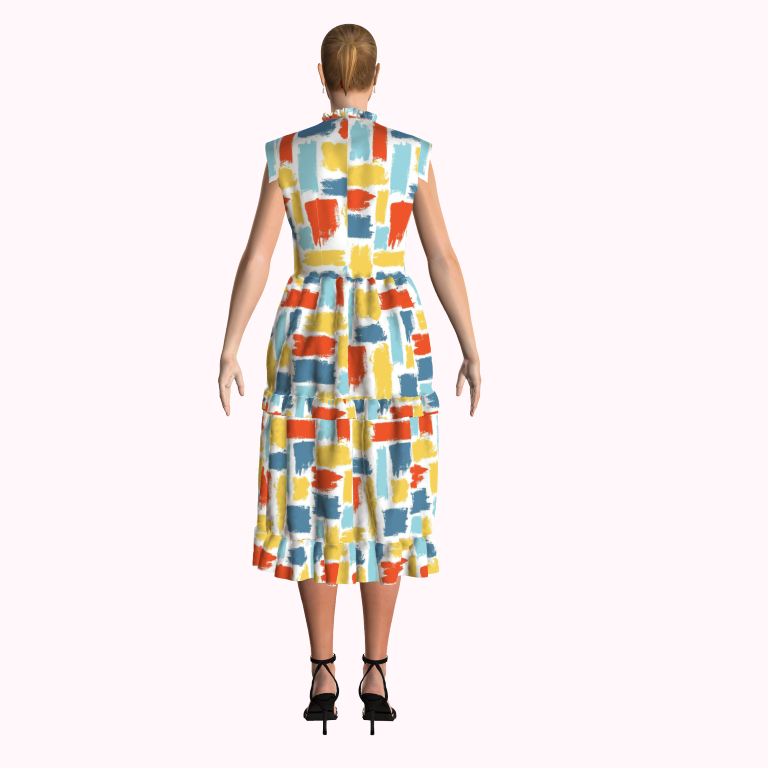 Beautiful, isn't it? And also it looks great on larger models: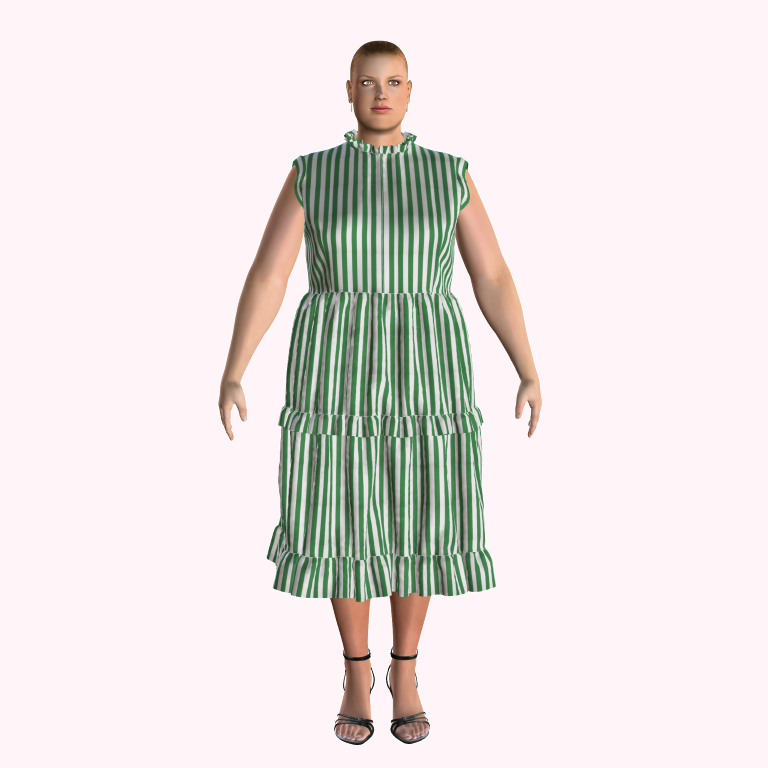 The pattern is made using layered PDF, please check for your desired size before printing so you won't waste your paper. If you still do not know how to print a layered PDF, please check for the instruction here.
You can print this using your home printer and A4/Letter paper. I calculated the printing area so that you will be able to use either type of paper to print the pattern out perfectly. Always print the first page first and check with the test square if you are printing at the right scale before you print out the whole pattern.
However, because this dress has quite some details, some sewing novices may feel confused when it comes to cutting and attaching the pieces together. Here is how the pattern looks when you cut and tape all the pages together:
You will see there are 10 pattern pieces, to be cut as follows:
A. Front bodice – 1pcs
B. Back bodice – 2pcs
C. Front neck ruffle – 1pcs
D. Back neck ruffle – 2pcs
E. Front skirt – tier 1 – 1pcs
F. Back skirt – tier 1 – 2pcs
G. Skirt – tier 2 inner layer – 2pcs (1 front and 1 back)
H. Skirt – tier 2 outer layer – 2pcs (1 front and 1 back)
I. Skirt – tier 3 – 2pcs (1 front and 1 back)
J. Cap sleeve – 2pcs
It may take you some time to finish this dress because it involves in a lot of gathering, but you won't be disappointed at the result.
Well, I almost forgot the most important think, the download link! You can download the pattern for free here: Claire tiered dress pattern
Happy sewing,
Tiana
If you are interested in this post, please share: