The Emma dress is a great choice for those who want to finish a quick project. With just a few details, this dress can be finished within hours and you can get a nice feminine dress for a day out.
The Emma dress features a loose fit, round neckline at the front with V neckline at the back, a curved sleeve hem and a fluted hemline. This design is great for those who want to cover up the flaws in their body shape, especially for those who have big tummy.
Let me show you how it looks in 3D simulation. The simulation is done with 95% accuracy, so you will have a very nice view of you it will turn out in real life: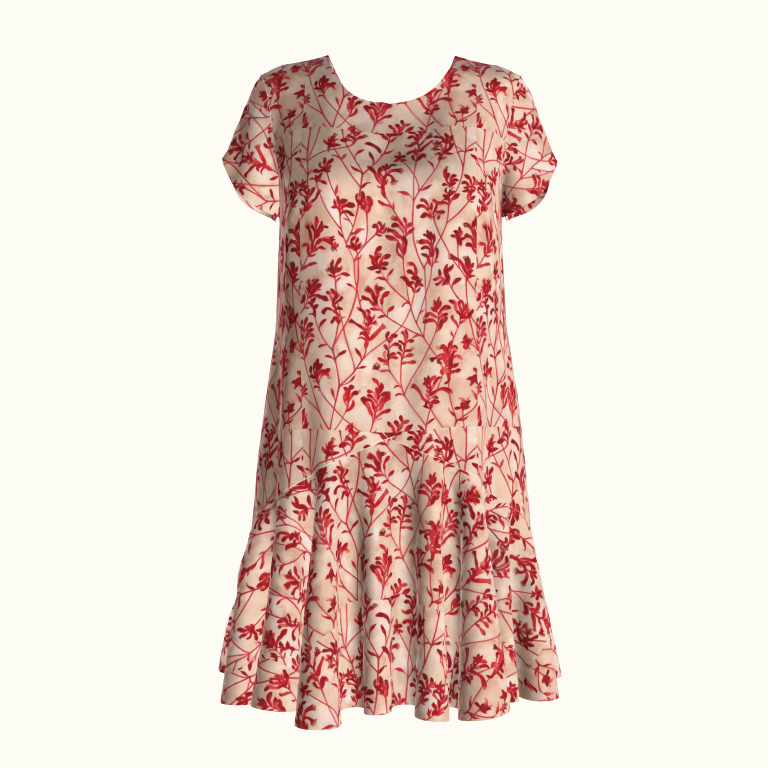 And here it is in color block. I really love this color combo 🙂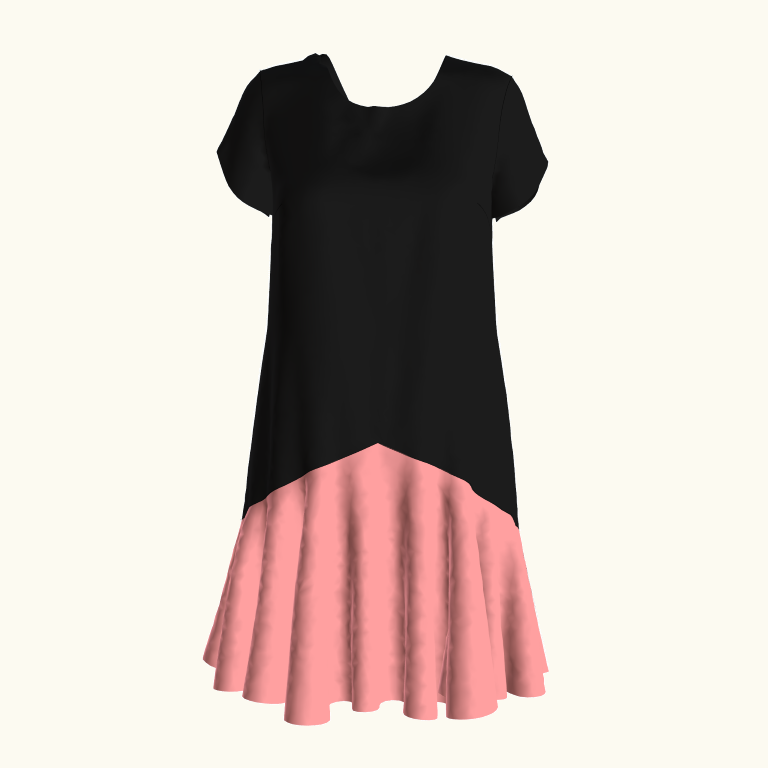 Notice how the sleeve is curved? I love how it looks like a flower bud.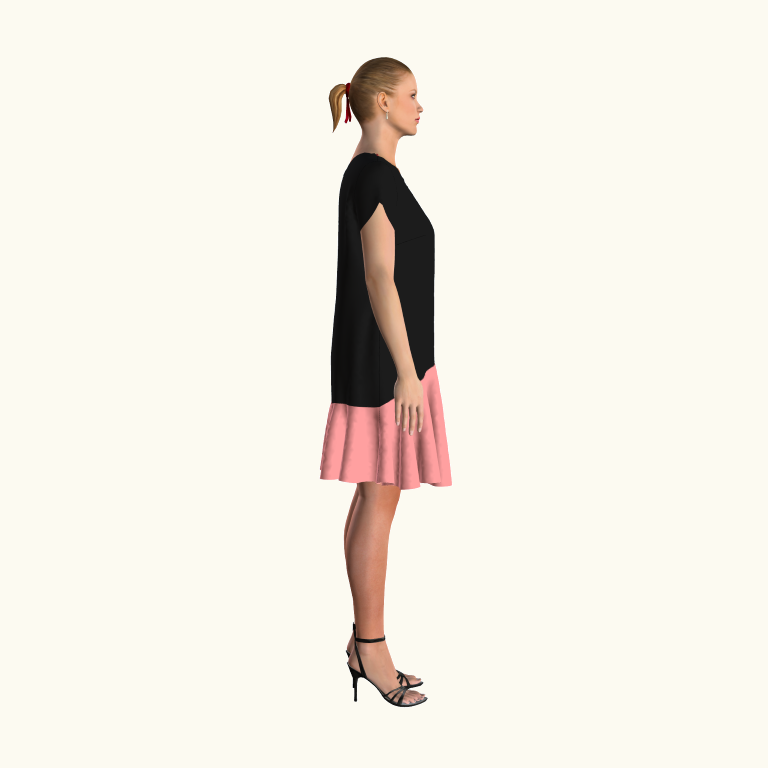 This dress also looks great on larger women. Here it is on a size 5XL model: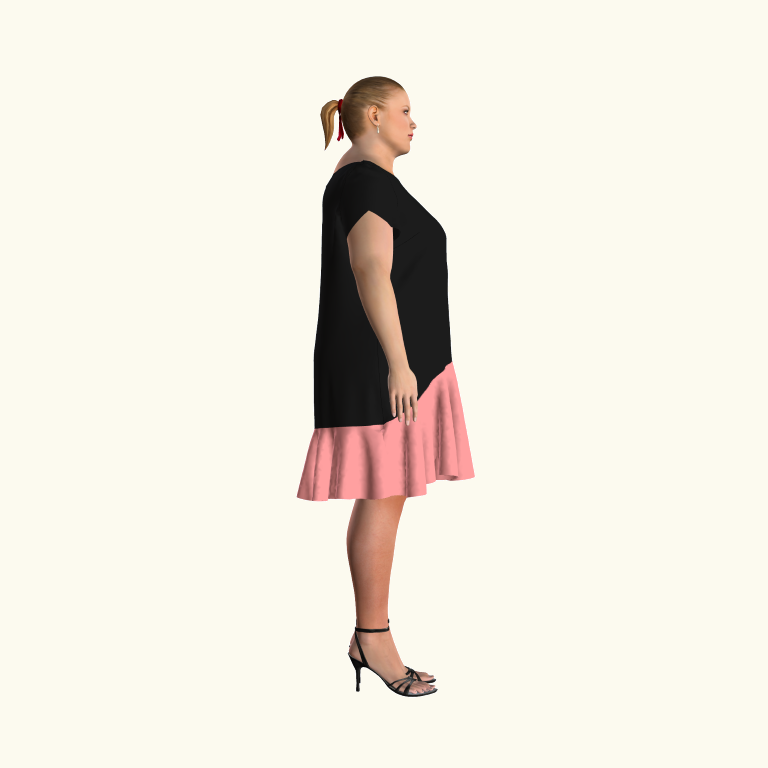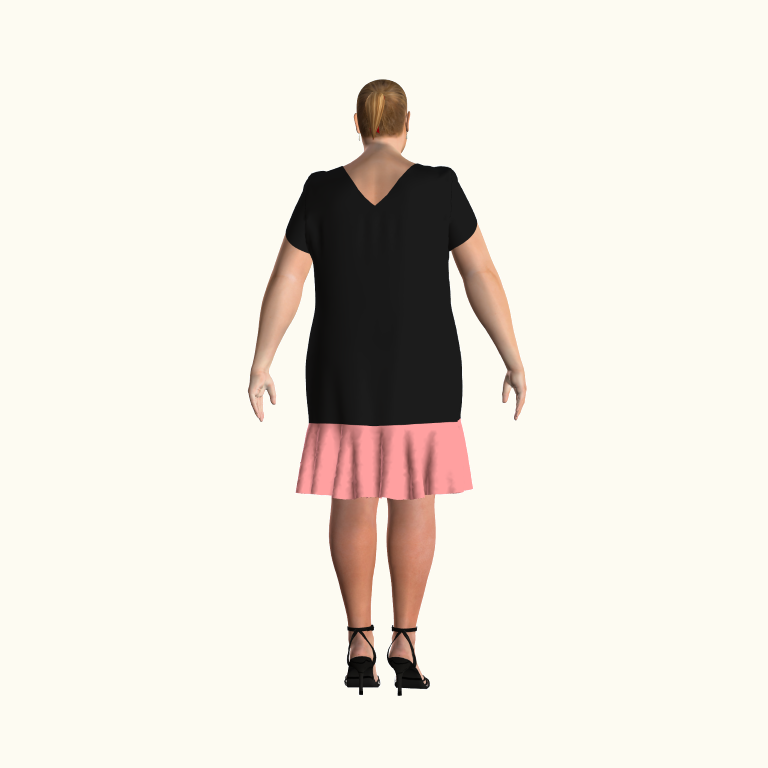 The pattern is made using layered PDF, please check for your desired size before printing so you won't waste your paper. If you still do not know how to print a layered PDF, please check for the instruction here.
You can print this using your home printer and A4/Letter paper. I calculated the printing area so that you will be able to use either type of paper to print the pattern out perfectly. Always print the first page first and check with the test square if you are printing at the right scale before you print out the whole pattern.
Cutting instruction:
After taping down all the pages following the instruction, the overall layout of the pattern pieces is like this: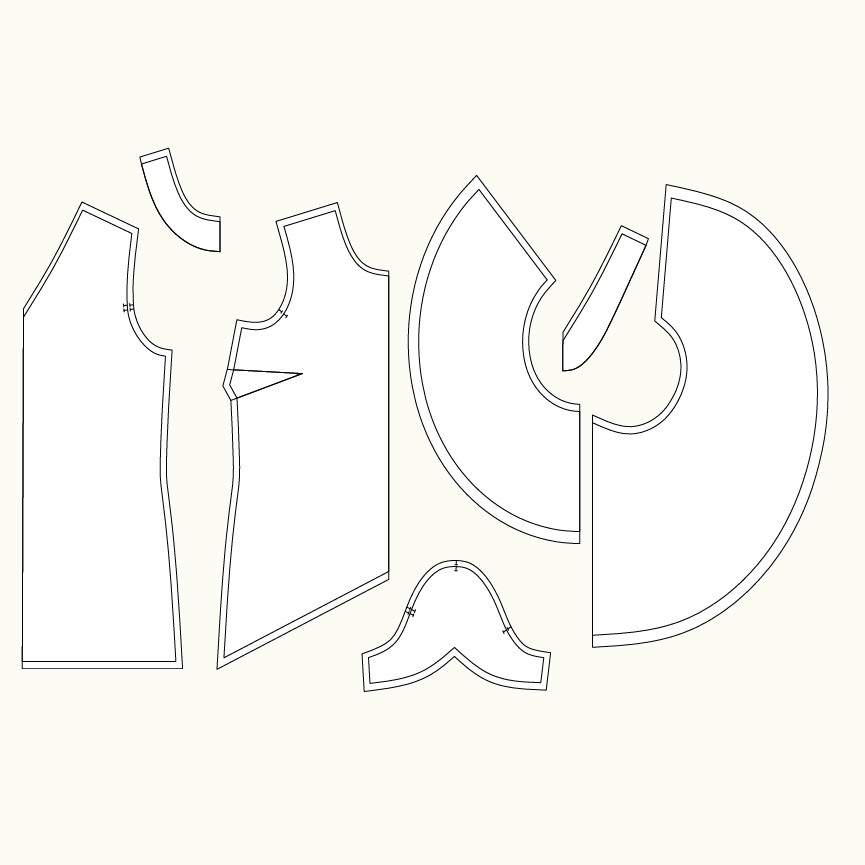 There are 3 pattern pieces to be cut as follows:
A. Front – 1pcs
B. Back – 1pcs
C. Sleeve – 2pcs + Lining 2pcs
D. Front Flounce – 1pcs
E. Back Flounce – 1pcs
F. Front Facing – 1pcs
G. Back Facing – 1pcs
This is the link to download this pattern: Emma dress
Happy sewing!
Tiana
If you are interested in this post, please share: