It has been on my mind for some time that I seem to be more efficient when working at home. The number of patterns I made during this two weeks are almost as many as I did during the last few months. I must also admit that your visits and comments encourage me to make more and share more. In this kind of COVID-19 pandemic time, when people are contained in their homes, socializing through my website makes me feel less isolated, and I thank you all for that.
I am sharing this newly made pattern – the Marian pencil skirt – as a thank you gift for many readers who have visited my website and talked with me, about their sewing hobby, their questions about sewing and many other things.
This skirt features a below the knee length, a pencil silhouette with a side slit. The pieced front can be made into color blocks, or just pieces of the same pattern with contrast stitches. You can experiment with mixing different color combos – and see how beautiful it may turn out to be.
Below are just some examples of the Marian skirt in 3D simulation: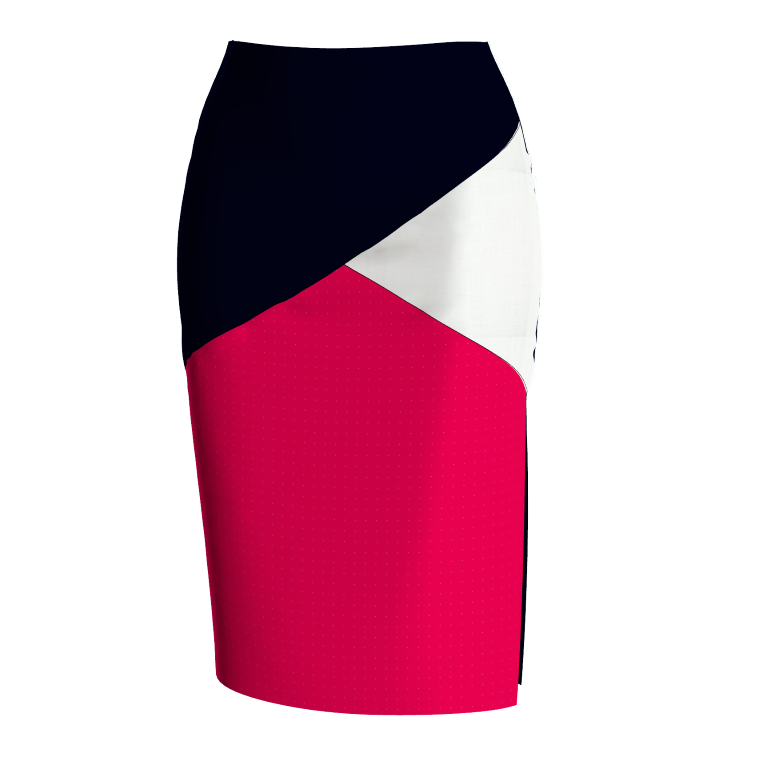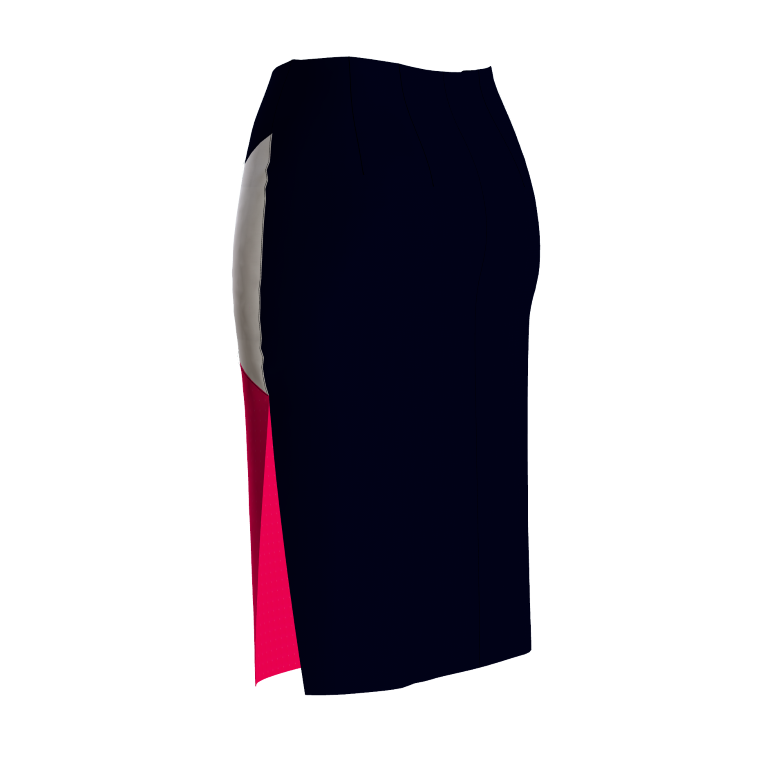 Do you think that this lovely darling worths a try? Pick up your scissors and start cutting!
The pattern is made using layered PDF, please check for your desired size before printing so you won't waste your paper. If you still do not know how to print a layered PDF, please check for the instruction here.
You can print this using your home printer and A4/Letter paper. I calculated the printing area so that you will be able to use either type of paper to print the pattern out perfectly. Always print the first page first and check with the test square if you are printing at the right scale before you print out the whole pattern.
Some PC may print smaller than actual size even when you choose 100% scale – I don't know why this problem exist, but my HP laptop cannot print true to size. I have to scale up to 103% to get the right size. You may need to check with your PC to see if it prints true to size, if not, scale up a bit.
Cutting instruction:
After taping down all the pages following the instruction, the overall layout of the pattern pieces is like this:
Download link: Marian pencil skirt (size XXS to 5XL)
How to sew the Marian color blocked pencil skirt:
Although many experienced sewers do not need a sewing instruction, I find that many newbies do, not because they do not know how to sew a straight line or insert a zipper, but because they do not know which step comes first, so I just add here simple guidance of the sewing steps:
1. Cut out all the pieces according to cutting instruction. Iron the fusible interfacing to the back and front facing.
2. Serge all the pieces (if needed). You can always serge later after sewing the seams.
3. Place the Lower front skirt right side facing the Side inset, matching the notches, and sew them together. Now you get the Lower skirt front piece.
4. Place the Upper skirt front right side facing the Lower skirt front, matching the notches, sew. You have finished the Front skirt.
5. Place the Front skirt and Back skirt right side facing each other, sew along the left side seam from waist to the end of the Side inset. Leave a slit at the side.
6. Insert invisible zipper to the right side of the skirt. Finish the side seam.
7. Sew the Front Facing and Back Facing at the side seams.
8. Sew the skirt facing to the main skirt, secure with a flat felled stitch. Finish the zipper.
9. Hem the skirt.
And there it is, a beautiful pencil skirt! It is a really quick and easy project and can give you room for creativeness. Sew it, and send me photos of your finished projects. I look forward to seeing your masterpieces.
Happy sewing!
Tiana
If you are interested in this post, please share: