It's been quite a long time since I stayed at home because of the COVID-19 pandemic, and I start to lose track of time. Sometimes I don't even know that day it is – spending the whole day inside is not easy, even for a serious introvert like me. I know many of you are just like me. And we need to find a way to entertain ourselves.
My own way of to entertain myself is to design new patterns, chat with my readers, reading comments and look for new ideas on the Internet.
I recently had a request from a reader on my Facebook page, Tiana's Closet Sewing Patterns, to make a basic V neck sheath dress. The kind that is simple enough for newbie sewers who want to be creative during this hard time. And I happily agreed to make the pattern that I am sharing with you today.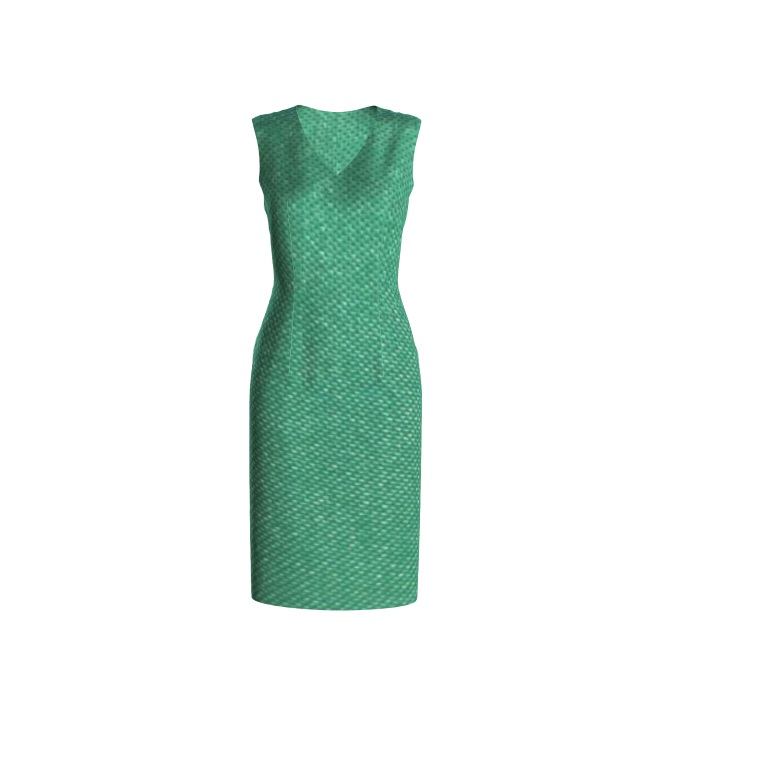 I will not talk much about this design. You know it is elegant, classic, and easy to mix. I bet any woman will have at least one of this style in the closet.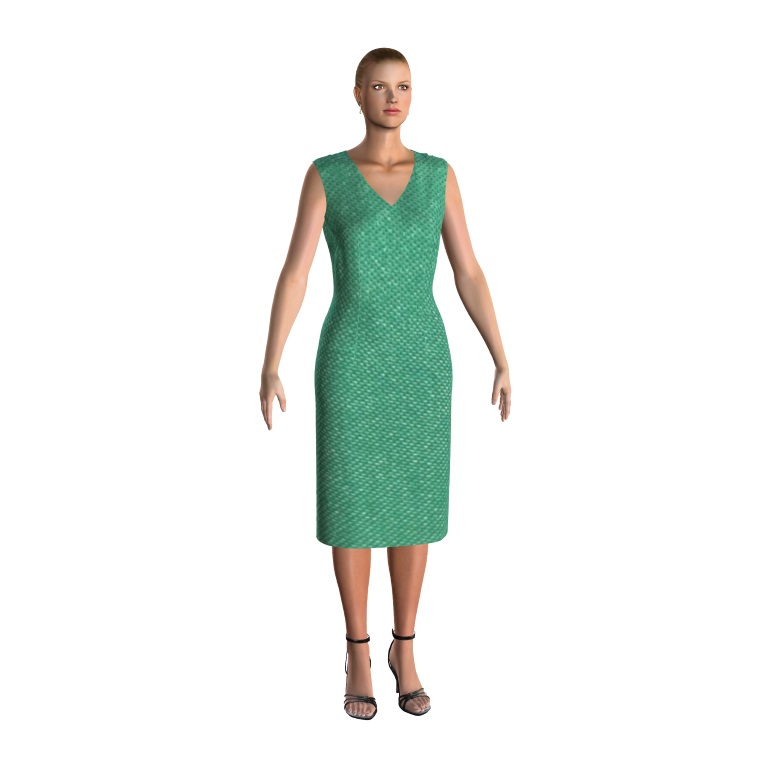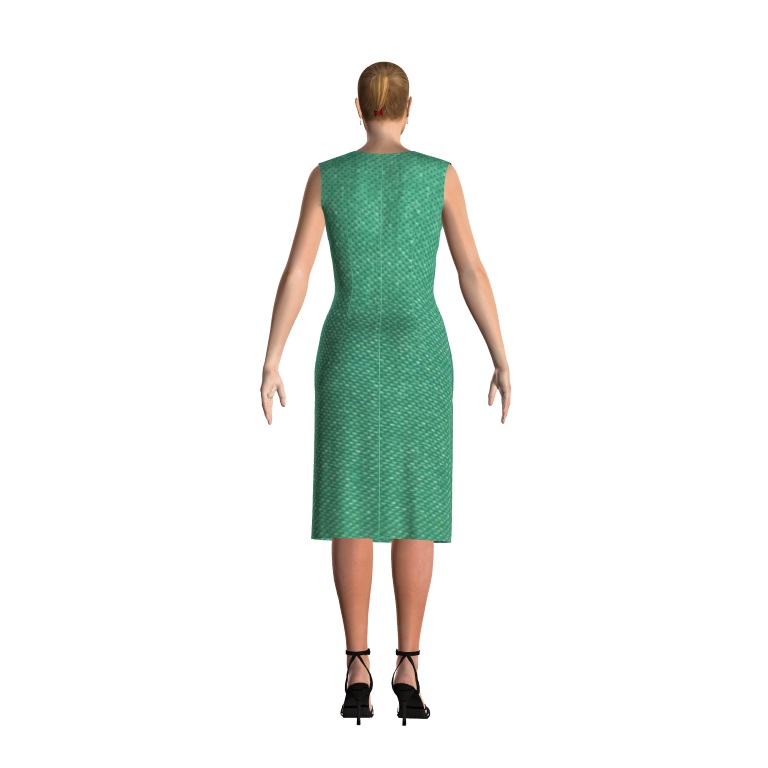 The pattern is made using layered PDF, please check for your desired size before printing so you won't waste your paper. If you still do not know how to print a layered PDF, please check the Printing Guide.
You can print this using your home printer and A4/Letter paper. I calculated the printing area so that you will be able to use either type of paper to print the pattern out perfectly. Always print the first page first and check with the test square if you are printing at the right scale before you print out the whole pattern.
Cutting instruction:
After taping down all the pages following the instruction, the overall layout of the pattern pieces is like this:
The pattern pieces are to be cut as follows:
A. Front – 1pcs
B. Back – 2pcs
C. Front Facing – 1pcs main fabric + 1pcs fusible interfacing
D. Back Facing – 2pcs main fabric + 2pcs fusible interfacing
I do not have an instruction for this dress, but considering adding instruction for future patterns. If you think it is necessary to add instruction, please comment below.
Download links:
This pattern is made in two versions – for regular sizes and for petite sizes. I am myself a petite, so I always hope that petite ladies don't have to use and modify regular size patterns which do not fit them well.
V neck sheath dress (regular XXS-5XL)
V neck sheath dress (petite XXS-5XL)
As this is a product made to encourage my fellow sewers to enjoy their time at home during this COVID-19 pandemic, the pattern is offered for free. Hope you all enjoy sewing it!
And of course, stay safe.
Love,
Tiana
If you are interested in this post, please share: